Southeast Hospital Offers Innovative Treatment Option for Patients with Atrial Fibrillation
Community announcements, Heart and vascular
|
Posted Friday, October 7, 2022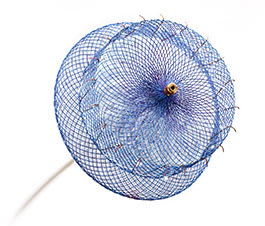 The heart team at Southeast Hospital is the first in the region to offer a minimally invasive therapy to treat patients with atrial fibrillation (AFib) who are at risk of ischemic stroke.
The device, Abbott's Amplatzer Amulet Left Atrial Appendage (LAA), is a non-surgical therapy that immediately seals the LAA, eliminating the need for blood-thinning medication following the procedure.
Cardiologist Gabe Soto, MD, brought the procedure to SoutheastHEALTH. He and fellow cardiologist Bryan Beck, MD, perform the procedure in the hospital's state-of-the-art Cardiac Catheterization Lab. To date, four procedures have been performed.
Dr. Soto explains that AFib occurs when the upper chambers of the heart (atria) beat out of coordination with the lower chambers (ventricles) and contract rapidly and irregularly. In some people with AFib, the LAA – a small, naturally occurring pocket connected to the upper chamber of the heart – can allow blood to pool. This increases the likelihood of a clot formation, which can travel to the brain and cause a stroke.
AFib affects between three and six million people in the U.S.
"Traditionally, the use of blood thinning agents has been used to reduce the risk of stroke," Dr. Soto says. "However, not all patients can tolerate such agents, and many have occupations or participate in hobbies or recreational activities where using such agents would carry a high risk of bleeding."
Since bringing open heart surgery to downstate Missouri in 1984, SoutheastHEALTH has become the premier provider of heart, lung and vascular services, earning The Joint Commission's Gold Seal of Approval and the American Heart Association's Heart-check mark for recertification as a Comprehensive Cardiac Center, the only hospital between St. Louis and Memphis to achieve this distinction. Southeast Hospital has also received the American College of Cardiology's NCDR Chest Pain – MI Registry Platinum Performance Award for 11 consecutive years.