Southeast Hospital Recognized as Health Quality Innovator
Awards and accolades
|
Posted Friday, February 3, 2023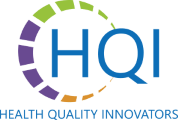 Southeast Hospital was selected as a runner up in the Collaboration category for the Health Quality Innovator Awards for 2022. The Health Quality Innovator Awards is an annual awards program created by Health Quality Innovators (HQI) that salutes organizations that are using successful, evidence-based approaches to quality improvement.
Southeast's project, an oral care initiative designed to help prevent hospital acquired pneumonias, is a multi-disciplinary effort spearheaded by Quality Management and involving staff from Anesthesia, Intensive Care, Respiratory Therapy, Pharmacy and Therapy specialties. SoutheastHEALTH Clinical Quality Analyst Regina Moore said the first action implemented was oral care for all pre-op patients, prior to their procedure. Next came oral care protocols for all Intensive Care Unit patients.
"This is truly a collaborative effort among an incredible team of people working to improve the health of this community," Moore said. Since the initiative was implemented in 2018, Moore noted that there have been significant decreases in hospital acquired pneumonias, decreased pneumonia readmissions, decreased post-op sepsis, decreased length of stay and cost for sepsis patients.
Through a grant secured by the SoutheastHEALTH Foundation, all patients are now discharged home with toothbrush/toothpaste packets along with education regarding the importance of proper oral care at home.
Southeast Hospital was previously recognized with the Health Quality Innovator Award in 2021 for Collaboration for initiatives implemented in 2019. These focused on transitional care, community-based palliative care and food insecurities. The success of these initiatives was made possible through partnerships from both within the SoutheastHEALTH organization and external partners.