SoutheastHEALTH Annual Journey Gala Goes to Tanzania
Classes and events, Foundation
|
Posted Thursday, December 16, 2021
The SoutheastHEALTH Foundation will host its Fifth Annual Journey Gala on Saturday, January 22, 2022, at the Drury Plaza Convention Center in Cape Girardeau. Guests will be treated to an elaborately themed "Tanzania, Africa for a Safari," along with a gourmet dinner, live and silent auctions, fast-paced entertainment and dancing to live music by the Top40/rock and roll cover band Breakdown Shakedown.
The gala benefits the SoutheastHEALTH Cancer Care Fund, which makes the cancer journey less stressful for those in need of urgent assistance during the course of their treatment. "There are so many needs for patients with a cancer diagnosis," said Darah Jirkovsky, executive director of the SoutheastHEALTH Foundation. "We are grateful for the support the community gives to this event. That support helps cancer patients with a myriad of needs, including transportation to the Southeast Cancer Center, lodging, nutritional supplements, pharmaceuticals, utility bills, rent and so much more." She noted that since the inaugural gala in 2017, more than $850,000 has been raised to provide compassionate support to patients and their families.
Serving as cochairs for the gala are Anita Drury, Jennifer Icaza-Gast and Missy Janzow. "Wonderful progress is being made every day in the battle against cancer, but sadly cancer affects so many people right here in our region," Janzow said. "Making a difference in their lives during this challenging and difficult time is at the heart of this event."
This year's gala will feature two entertainers, speed painting master D. Westry and comedian Buzz Sutherland.

Westry
As a Master of Speed Painting, D. Westry redefines and embodies a new art renaissance with his innovative upside down painting expressions. He is a performance speed painter/performer and speaker who paints patriotic, iconic portraits, custom images, theme and more, live in front of the audience. He is the only speed painter to complete an iconic painting upside down in less than 90 seconds, making it the most watched viral speed painting video on the internet. Westry will create two speed paintings at the gala, both of which will be auctioned.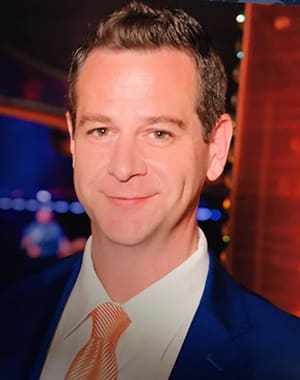 Buzz Sutherland
Combining his love of entertaining with his love of family, Buzz Sutherland has performed on HBO's Comic Relief, and has appeared with Cosby, Stills and Nash, Three Dog Night, Joe Cocker, the Harlem Globetrotters and dozens of corporate shows ad headliner and master of ceremonies. His smooth blend of homespun characters and outrageous facial expressions keep audiences laughing. Sutherland is committed to keeping humor "98 percent clean and 100 percent funny."
Tickets Available Now
Gala tickets are $200 each, tables of eight are $1600 and sponsorships start at $2500. For more information or to purchase tickets, visit sehealth.org/journeygala.