AED - A Lifesaver for Derek Hurst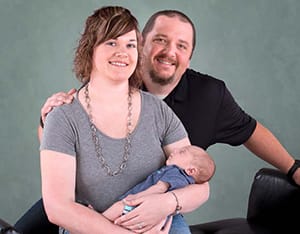 Derek Hurst of Altenburg was enjoying a January winter night playing basketball at the Cape Girardeau Sportsplex. Then, without warning, Derek went down, the victim of sudden cardiac arrest. An on-site AED (automated external defibrillator) provided by the SoutheastHEALTH Ambassadors as part of a community AED program, was used to save his life.
Derek was taken to Southeast Hospital where he underwent successful heart surgery and subsequent cardiac rehabilitation. In April, Derek got to meet someone very special.
Find out more about the SoutheastHEALTH Ambassadors AED program and how to request one for your organization.