Cape Girardeau Man Has Second Chance After Heart Attack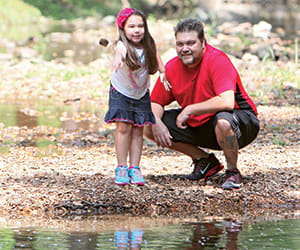 "It was the start of the Memorial Day weekend and it felt like I had heartburn that Thursday before I went to bed," he recalls. "When I woke up at 6:30 the next morning, though, I knew something was wrong."
Pressure and pain radiated from the center of his chest and into his arms and neck. A rapid call to 9-1-1 emergency services brought the local fire department and paramedics within minutes. He was rushed to the Chest Pain Center at Southeast Hospital's Emergency Services.
An electrocardiogram (ECG) to check the electrical activity of Gohn's heart was ordered immediately. "The ECG can give us an indication of a blood flow problem or a blockage problem," says Electrophysiologist Gabe Soto, MD, PhD, of Cardiovascular Consultants, who first saw Gohn. "In his case, the EKG screamed a definitive 'yes' and he was rushed to the cardiac catheterization lab."
No More
On the way, Gohn clearly remembers being asked if he smoked cigarettes. "I smoked when I was in my teens, quit for several years and then, for about the last five years, was back to being a six cigarettes a day smoker," he admits.
Interventional Cardiologist David Law, MD, found that Gohn's right coronary artery was completely blocked. "Dr. Law said later that the bottom of my heart wasn't working at all," says Gohn. "It was scary."
During a minimally invasive procedure where he maneuvered a catheter through the blood vessels from Gohn's wrist and into the vessels of his heart, Dr. Law cleared the blockage out of the artery and implanted a stent to keep the blood flowing.
"Mr. Gohn was lucky," says Dr. Soto. "A very significant number of patients who have a complete blockage do not survive to even arrive at the hospital because the heart becomes unstable. Abnormal heart rhythms can then develop and lead to cardiac arrest or even death."
Gohn was placed on medications and sent to Southeast Cardiac Rehabilitation to regain strength and learn about living a healthier lifestyle.
"My family physician has been telling me for years to quit smoking," sighs Gohn. "When you have a heart attack, it really opens your eyes. It's a loud wake-up call and I know I need to re-design my life to stay around."
Gohn has several risk factors that increase the risk of heart problems. Heart disease runs on both sides of his family. His father had high blood pressure and suffered a massive stroke when he was 57 years old.
Alarming Trend
Gohn mirrors a trend that is being seen nationwide. The average age for a man to have a heart attack used to be 65 years old. Women are slightly older at the average age of 70. There have been recent studies that indicate the age is dropping, which is alarming to physicians. Beyond a genetic risk, lifestyle behaviors are the biggest factors. Poor lifestyle habits can lead to diabetes, high blood pressure, high cholesterol and weight gain.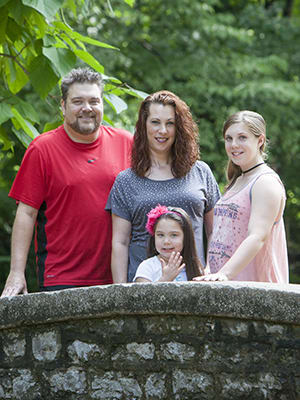 In one study by a major medical center, researchers looked at lifestyle habits of almost 4,000 patients from 1995 to 2014, who were treated for an ST-elevation myocardial infarction (STEMI), a severe type of heart attack that happens when a main artery to the heart becomes blocked. It's the same type of heart attack that cardiologists diagnosed in Gohn. The study found that over time… The average age of when a STEMI was diagnosed decreased from 65 years old to 60 years old.
The rates of obesity, diabetes and high blood pressure all increased and the proportion of smokers in the study also rose.
The single biggest factor in determining what a patient's future will look like apart from getting a blood vessel open is getting him or her to stop smoking"… says Dr. Soto. "In almost all cases, if they continue to smoke, they will be back to see us. I have come to the point where I don't sugarcoat my words. If they continue to smoke and not take care of themselves, they will die."
Two months after his heart attack, Gohn's heart function is low, but recovering slowly. "I am so grateful to the rapid response of the fire department and paramedics and doctors who treated me," he says. "I know they all played a crucial role in my survival."
As he walks around the park, Gohn says he knows what's at stake. "I haven't had a cigarette since the evening before my heart attack," he says. "I'm walking every day and hoping to begin riding my bicycle soon."
He also is embarking on a new career path. A former area installation manager with a national home improvement retailer, he used to oversee the product installation
program for 16 stores. Now, fresh with a degree in computer information systems with an emphasis on IT security from DeVry University, he wants to find a job tying his management and technical skills together so that he can help companies protect their computer data.
As he smiles at his "girls," Gohn says, "It's hard, but I'm making the lifestyle changes. I want to be around for them for a long time to come. They are my whole world."
Help is Available
Although there are about 45 million smokers in the U.S., there are at least 48 million former smokers. We can help. Having a plan helps prepare you for coping with the physical and emotional issues that often arise when you stop using tobacco such as nicotine withdrawal and strong urges. Call or email to set up a time to talk with a tobacco cessation coach about creating a plan to help you quit for good. For more information, call 573-331-6369 or email Debbie Leoni.