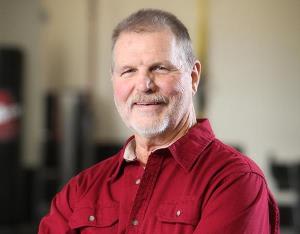 Twenty minutes into his exercise class at HealthPoint Fitness Mike Webb, a retired math teacher, collapsed, the victim of sudden cardiac arrest. Luckily for Mike, he was in the right place at the right time.
HealthPoint staff and a fellow exercise class member sprung into action, administering CPR and using an automated external defibrillator (AED) to shock Mike's heart back into rhythm.
Only 32% of cardiac arrest victims receive CPR from a bystander.
50% of all American workers don't know where an AED is located in their workplace or how to use one.
HealthPoint – Jackson manager Scott Givens is out to change that. He is part of a team of certified HealthPoint Fitness instructors who teach basic CPR in monthly courses around the region at businesses, schools, factories and community organizations. The SoutheastHEALTH Foundation Ambassadors are on the same page and this fall distributed 10 AEDs to organizations through an application/greatest-need process.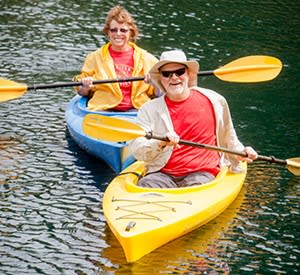 There's a happy ending for Webb, who was rushed to Southeast Hospital and diagnosed with an aortic valve that malfunctioned and blocked blood flow to his heart. Three days after his emergency, Webb underwent open heart surgery and received a new heart valve.
He is grateful for the knowledge and quick action of the HealthPoint team. "I was told when I had my heart attack in the cardio kickboxing class that the song Achy Breaky Heart just happened to be playing. Ironic, isn't it? But my heart's not broken anymore."
Be prepared. Sign up for one of SoutheastHEALTH's monthly CPR, AED and choking class. Learn more by calling 573-755-2301.