Volunteer Firefighter Back in Action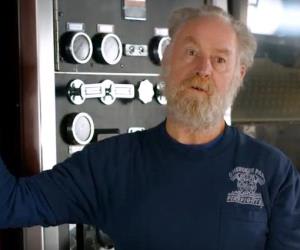 As a volunteer firefighter, Harold Rhodes knows the importance of acting quickly in an emergency. When Harold started experiencing chest pain and discomfort several hours after fighting a sixteen acre brush fire, he recognized the symptoms and sought immediate medical attention.
George Berberian, MD, FACS a cardiovascular surgeon at SoutheastHEALTH, performed lifesaving heart surgery. After successful cardiac rehab, Harold has returned to the fire house a healthy man.